DROP YOUR KNIFE.
EVERY CUT OF OSTRICH IS TENDER.
Ostrich is Premium Red Meat. Struisvogel Ranch is proud to provide you with quality red meat that is the healthiest, most eco-friendly red meat on the market.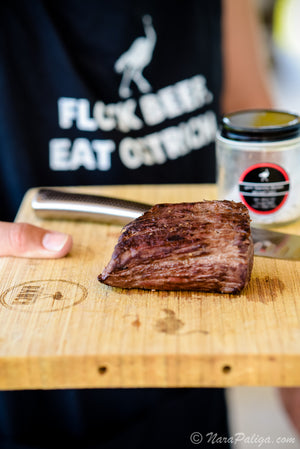 Like Beef. But Better .
Pan fry, BBQ, or Smoke your steaks. Kebabs, lasagna, spaghetti, chili, tacos, the possibilities are endless with this delicious, healthy, tender red meat.